Welcome to our first newsletter of 2021 - a quick round-up of recent happenings and upcoming opportunities for our members and supporters outside Europe.
---
A Quick Word from LDO Chair George Cunningham
As COVID-19 continues to dominate most of our lives, keep safe and in good spirits! And if you have more time on your hands nowadays, please join our growing activist base by emailing me on [email protected] to campaign for Brits overseas rights and promote international liberalism! The past half year saw a big jump in our Hong Kong members and support base, the flourishing of our new North American Branch and progress in unfreezing overseas pensions. Please read on!
---
Introducing 2021 LDO Executive
The LDO local party Annual General Meeting (AGM) was held in November 2020 with reflections on our achievements and the election of the 2021 executive. All 2021 LDO executive members are now on our site: https://www.libdemsoverseas.com/ldo_exec
In the LDO Chair's, George Cunningham, AGM Report he paid tribute to all our efforts in 2020:
"I want to thank the fantastic enthusiasm and hard of work of the executive and all activists. The LDO Executive has met monthly via skype with regular participation from Australia, Bahamas, Canada, Cayman Islands, Hong Kong, Indonesia, Malaysia, Nigeria, Singapore, Thailand and the United States, a truly global liberal network with unstoppable potential. You've all done a great job."
For the full LDO Chair's AGM report visit: https://www.libdemsoverseas.com/chair_s_report_agm
The first ever North America Branch Executive
Following the LDO AGM and executive elections, the North America Branch held their first ever North America Branch (NAB) AGM and executive elections. For the full NAB AGM election results visit: https://www.libdemsoverseas.com/north_america_branch_election
Once again, congratulations to all newly elected LDO and NAB executive members old and new!
---
Frozen Pensions Campaign Win
Following on from our July 2020 submission on unfreezing British pensions, LDO received a positive response from the UK All Party Parliamentary Group (APPG) on Frozen Pensions. In the APPG referred to the recently published 2020 inquiry report: "The main recommendation of the report is that the UK Government end the 'frozen' pension policy and seek to provide UK pensioners living in 'frozen' countries with their full uprated UK state pension as soon as possible". To read the full APPG response to LDO, please visit our website: APPG LDO Response, and to read the APPG's full 2020 inquiry report visit: 2020 APPG Inquiry
Congratulations to LDO exec. members Colin Bloodworth and Ian Martin for their continued hard work on this campaign.
To get involved in this campaign, please contact our LDO Head of Policy: Colin Bloodworth [email protected]
---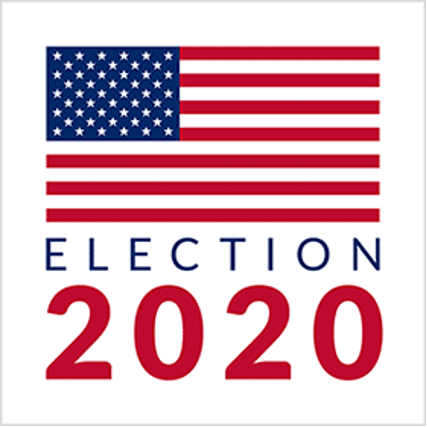 North American Branch completes US Elections Campaigning Study
The LDO North America Branch members Mark Iliffe, NAB Chair, and John Surie, NAB Ordinary Member, completed "US Elections 2020: Insights and Lessons for Lib Dem Campaigning". The team analysed a wide range of secondary sources and interviewed activists and volunteers in relation to 2020 US election campaigning. The study outlines five pillars for campaigning success which have been shared with Lib Dems UK.
Well done Mark Iliffe and John Surie!
For more information, contact Branch Chair Mark Iliffe: [email protected]
---
LDO Webinar "US Elections: Insights and Lessons for Lib Dem Campaigning"
Following on from NAB's completion of the US Election study, The Paddy Ashdown Forum (PAF) hosted LDO's third webinar of 2020 which can be viewed on LDO's YouTube webinar playlist: LDO Webinars
John Surie, NAB Ordinary Member, Robert Woodthorpe Browne MBE, Chair PAF, Rebecca Straley, Director of Client Services NGP VAN, Mark Pack, President of the Liberal Democrats, were the speakers. Moderator was LDO Vice Chair Nasreen Davidson. The session looked at NAB's US Election campaign study and reflections on the 2020 US Elections.
Fabulous moderation and presentation by our exec. Members Nasreen Davidson and John Surie.
---
LDO Webinar: "The US Elections: Has the international liberal order been saved?"
In December 2020, shortly after the 2020 Elections, LDO and Liberal International British Group (LIBG) with our own George Cunningham, LDO Chair, chairing the webinar. The webinar can be view on LDO's Youtube channel: LDO Youtube Channel
Webinar speakers included David O'Sullivan, who served as Ambassador of the European Union Delegation to the United States; Dr Leslie Vinjamuri, Director of the US and the Americas programme and Dean of the Queen Elizabeth II Academy for Leadership in International Affairs at The Royal Institute of International Affairs; and, Hans Van Baalen, President of the Alliance of Liberals and Democrats for Europe Party (ALDE).
---
EVENTS
Members Consultation to form ASEAN-Pacific branch (7th Feb. 2021 at 8am GMT)
Calling all members and supporters in ASEAN and the Pacific region - please join our local event for a virtual pub cum brainstorming session on forming a new branch in the region To join the meeting, please contact Merlene Emerson: [email protected]
Members Consultation to agree 2021 North American work programme (Sat. 20th Feb. at 10am EST/9am CT/7am PST)
Kicking off 2021 with our first NAB meeting of the year, we'll be catching-up and discussing our plans for the year ahead.
To join us, contact Branch Chair Mark Iliffe: [email protected]
Virtual Spring Conference (19th - 21st March 2021): All from Overseas can participate. Please register!
COVID-19 has brought an unexpected benefit for us: we can all participate at the party's annual conference virtually from our homes abroad! And Lib Dem President Mark Pack wants this to continue for us. Please sign up for conference now at:  https://www.libdems.org.uk/conference. We'll be hosting a stall at this year's Spring conference so please drop-in to meet the team and find out more about our plans for 2021.
---
PUBLICATIONS YOU MAY BE INTERESTED IN

Even More Articles from Overseas Members in Lib Dem Voice
LDO Executive members were prolific in 2020 in writing 16 articles in Lib Dem Voice on subjects ranging from Votes for Life, British Overseas Territories, Brits welfare, climate change, China and frozen pensions, US elections. Please see: https://www.libdemsoverseas.com/lib_dem_voice_articles Contact Caroline Padbury [email protected] if you would like to write an opinion piece of around 500 words and have it published online.
---
Journal of Liberal International British Group (Interlib) available too
Lib Dems affiliated to Liberal International has asked us to advertise their Interlib magazine published more or less bimonthly which can be viewed online at: https://libg.co.uk/en/document#document
Articles covered a wide range of compelling international stories from a liberal perspective. LIBG is not a local party so any member can join it at: https://libg.co.uk/en/page/join-libg
---
If you are not yet a member of the Liberal Democrats and would like to join visit:  www.libdems.org.uk/joining-us-local
If you experience difficulties using an international payment method, you can call Lib Dem HQ on +44 (0)20 7022 0988 .  Lines open 9am to 6pm, Monday to Friday UK time.
---
Contact Us:
Chair's Email: [email protected]
Email: [email protected]
Facebook: https://www.facebook.com/LibDemsOverseas/
Twitter: @LibDemsOverseas
View this email online:  www.libdemsoverseas.com/jan_apr_2021_newsletter
Published and promoted by George Cunningham on behalf of the Lib Dems Overseas
George Cunningham
Liberal Democrats Overseas
http://www.libdemsoverseas.com/